Sustainable Forestry
The value of our forests is not measured in timber alone. That is why Matson uses a whole-forest management approach that promotes all the benefits of the forest. Therefore, in addition to producing high quality timber, our management policies also promote sustained timber growth, environmental stewardship, and public recreation.

Sustained Timber Growth
The forests of tomorrow are shaped by the practices of today. Timber is a renewable resource, and we are committed to growing high quality, hardwood forests for the future. This commitment ensures that we can provide high quality hardwood lumber without compromising the ability of the next generation to meet their needs.
Environmental Stewardship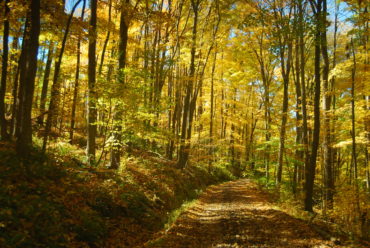 We recognize that with forest ownership comes the responsibility of stewardship. Every one of our management plans is embedded with measures for wildlife habitat protection, watershed protection, and soil conservation. Most often our practices exceed the requirements of regulatory agencies, whether it is not disturbing sensitive habitats such as wetlands or nesting sites, maintaining riparian buffer zones, or sensible road construction methods that minimize soil erosion and impact to aquatic habitats.
Our #1 Focus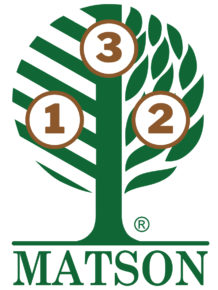 Our business and brand stands on a strong foundation of sustainable forestry. Everything down to Matson's green tree logo represents the concept of always growing more than we harvest.

1 — The left side displays only six planks of wood representing the high-quality, natural hardwoods that are carefully harvested.
2 — Meanwhile, the right side of our logo displays 14 leaves representing the eternally renewable resource of well managed forests and land.
3 — In the center of it all, you'll see the number "1" representing Matson's quality leadership.
---
So, there is no doubt Matson Lumber Company makes sustainable forestry a #1 focus.