Community Involvement
Matson Lumber is committed to being an active partner in our community.  We believe that bringing value to our community provides for both increased economic and educational opportunities.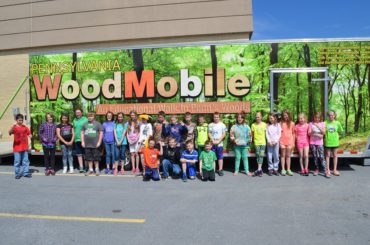 Matson Lumber has many partnerships and working relationships in our area.

We have provided multiple seminars at both the high-school and elementary level regarding the sustainability, the importance, and the amazing career opportunities of our industry.
Matson has also worked in conjunction with the Pennsylvania Hardwoods Council's Woodmobile to host it at local schools.
Matson Lumber is also a committed and longtime supporter of our local YMCA, Rails to Trails, Historic Brookville, Brookville Foodbank and many other local parks, sports teams, and non-profits.
Whether they are a board member or volunteer, employees are also always encouraged to participate and volunteer in our community. Many of Matson Lumber Company's employees hold active roles in other community organizations. 
We believe commitment to our community helps ensure a strengthened community for all.